How to Be a Competitive Buyer in the 2021 Housing Market – Raleigh NC
How to Be a Competitive Buyer in the 2021 Housing Market in Raleigh NC.
Raleigh, NC is a great place to look for housing. So many people have questions about the 2021 housing market and it is important that buyers and sellers understand the Market as well as the Buying and Selling Process.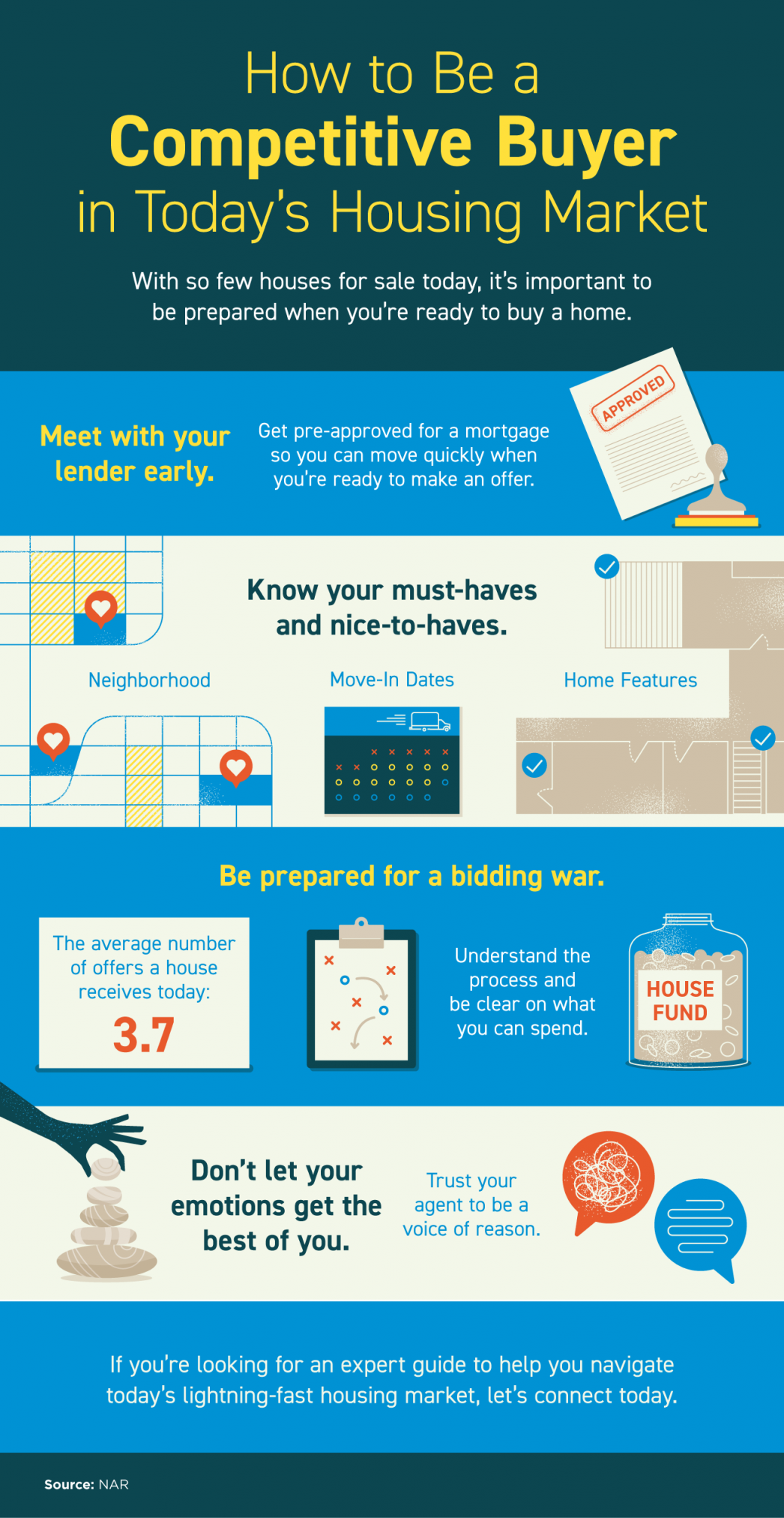 Some Highlights
Meeting with your lender early, knowing your must-haves and nice-to-haves, preparing for a bidding war, and keeping your emotions in check are all ways to gain confidence in the homebuying process.
If you're looking for an expert guide to help you navigate today's lightning-fast housing market, let's connect today.
The 2021 Housing Market – Raleigh NC is crazy. We are positioned to help you WIN.
ABOUT LORRAINE ATKINSON REALTY
Lorraine Atkinson Realty is based in North Carolina. Lorraine Atkinson is a native North Carolinian and has spent her entire career focussed on helping others. Lorraine Atkinson Realty serves both the Greater Raleigh Area as well as the Lake Gaston Area. Lorraine is experienced in Real Estate and has success in helping her clients in today's highly competitive market.  She believes every family should feel confident when buying and selling a home.  Lorraine will educate  you on the process and be your expert guide in navigating today's lightning-fast housing market.
"People have options when it comes to choosing an agent and it matters who you work with. Clients are my top priority and it is my personal goal to help them get the best price and enjoy the best experience when buying or selling. I don't want to be a one-time agent, I want to serve as your real estate agent for life.
Buying and selling a home is exciting! It is a big decision with a lot of steps along the way but it doesn't have to be overwhelming. It is important to have a knowledgeable and capable agent guide you through the process.
I look forward to serving you and being your real estate agent for life."
-Lorraine